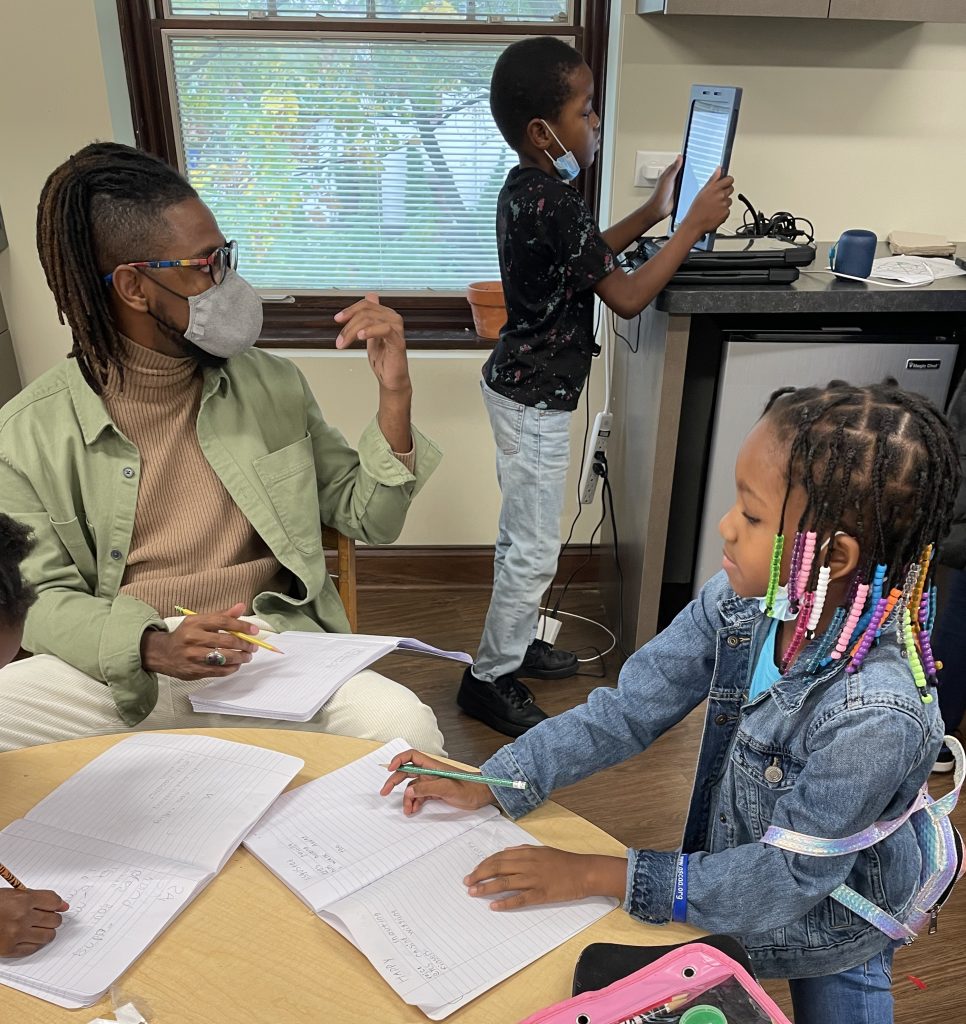 We have been volunteering having made a long-term commitment to a Cleveland city school second grade classroom. Working with our cooperating teacher, Quartez Harris (Ohio Poet of the Year, 2021) and his teaching partner assistant, Harriet Cole has been the opportunity of a lifetime. First, we rarely get the chance to write with students on a continuing basis and second, this is such an unusual time! These second graders missed the last three months of kindergarten and were remote for most of first grade because of Covid. We have heard about "learning gaps," but this has been a chance to witness the reality of the impact of the pandemic on second graders – many of whom had missed out on basic writing skills, as in "does a b go this way or that way?" It's been challenging and joyous as we celebrate every learning experience with high fives and (frankly) a little chaos. Like students across the U.S. and around the world, these kids not only missed out on academics during the lockdowns, but also important development in social skills.
You should know that Cleveland consistently ranks as one of the poorest cities in the U.S., with the highest percentage of children living below the poverty line of all large cities. Stonebrook-White Montessori School has both Montessori and gen ed, self-contained classrooms. Mr. Harris' is gen-ed and he has written about the challenges his students face in his poetry book, We Made it to School Alive.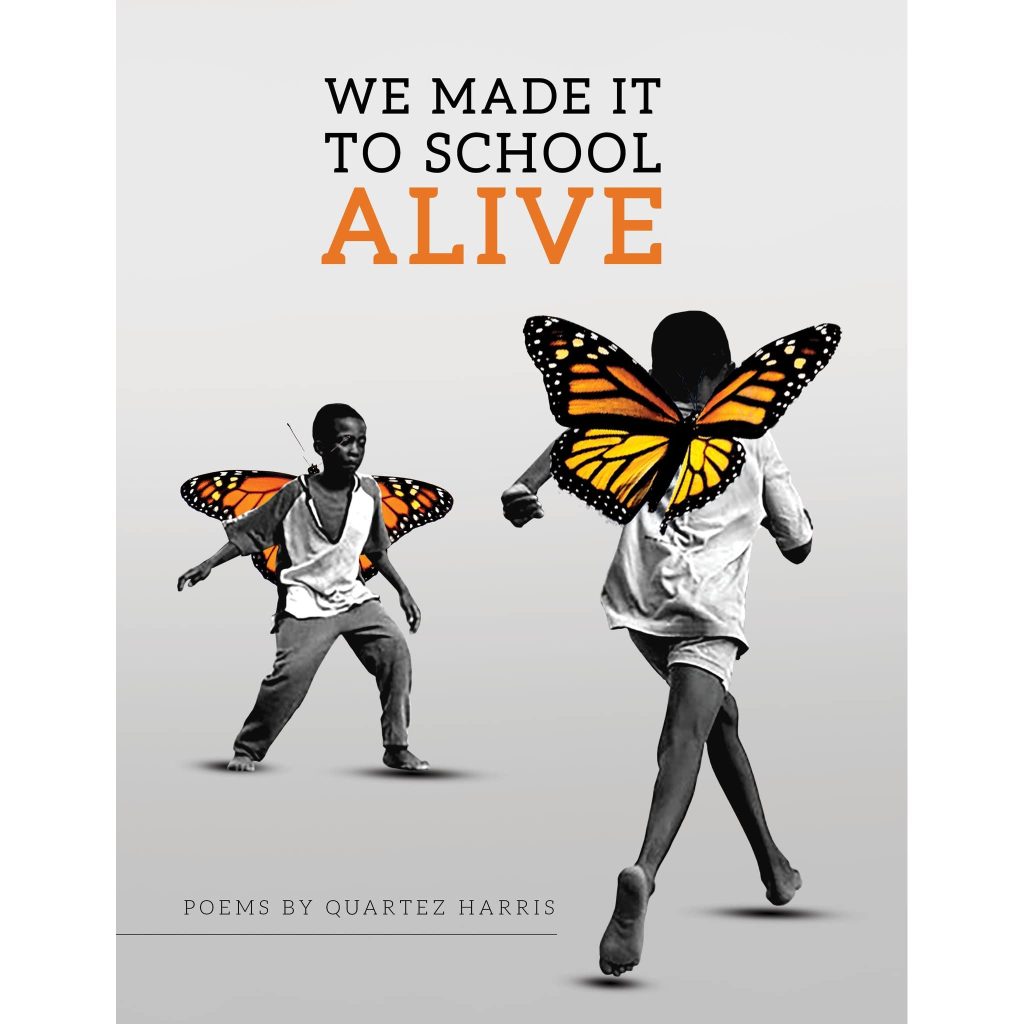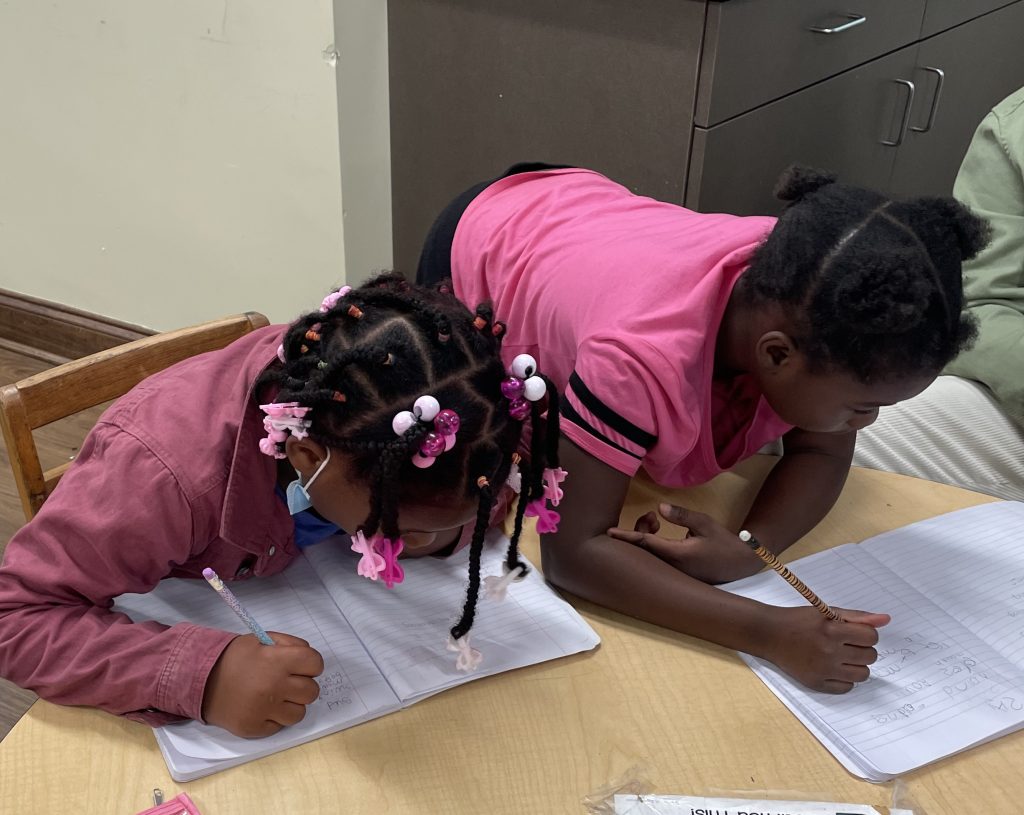 His kids won our hearts, first visit.
For our writing workshops, we drew from our book From Striving to Thriving Writers, Strategies to Jump-Start Writing as well as our digital curriculum supplement, Read Write Speak it! Poetry, Prose and Oral Proficiency.
Please note: We are not reading specialists! For coaching support, we were graced with expert advice from reading/writing guru Regie Routman, who immediately suggested that we could make inroads with student literacy through writing poetry, the knowledgeable and ever-generous Lois Bridges who helped us in building our a classroom library lending personal and professional support through Bring Me a Book, and Sharon Zinke who carefully walked us through how to decode complex words with emerging readers using Rime Magic. Never before have we truly experienced the strength of the read/write connection. A few kind and generous friends donated funds to equip and stock a new classroom library.
As we now turn the corner on a new year, we are excited to share some reflections on different workshops along with brief descriptions of our learning journey.
Please follow along! And while you are at it, please contribute any reflections you may have on using Read Write Speak it! or From Striving to Thriving Writers in your classroom!