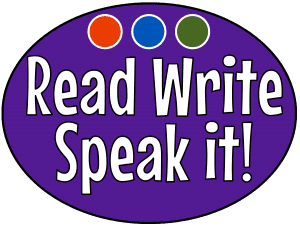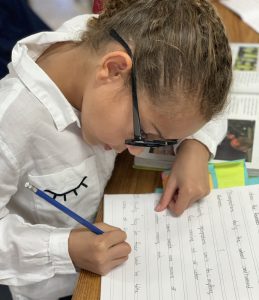 References:
The authors consulted the following teaching standards in order to target essential literary terms and grammar conventions:
Texas Essential Knowledge and Skills
TELPAS Test Blueprints and Speaking Rubrics
Virginia Standards of Learning
Common Core State Standards
Bibliography:
https://www.academia.edu/34135090/Practical_English_Language_Teaching.pdf
https://www.oelp.org/wp-content/uploads/2016/03/Rosenblatt.pdf
http://www.ascd.org/Publications/Books/Overview/Teaching-English-Language-Learners-Across-the-Content-Areas.aspx
Allington, Richard. "How Reading Volume Affects Both Reading Fluency and Reading Achievement." International Electronic Journal of Elementary Education 7 (October 1, 2014): 95–104.
https://www.researchgate.net/publication/287236258_How_Reading_Volume_Affects_Both_Reading_Fluency_and_Reading_Achievement.
Allen, Janet. It's Never Too Late: Leading Adolescents to Lifelong Literacy. York, ME: Stenhouse, 1995.
Allen, Janet. Words, Words, Words: Teaching Vocabulary in Grades 4-12. York, ME: Stenhouse, 1999.
Baca, Jimmy Santiago, interview with Barbara Stahura, www.sharedhost.progressive.org. January 31, 2003.
Beck, Isabel L., Margaret G. McKeown, and Linda Kucan. Bringing Words to Life: Robust Vocabulary Instruction. New York: The Guilford Press, 2013.
Borden, Jonathan. 2003. Confucius Meets Piaget: An Educational Perspective on Ethnic Korean Children and Their Parents. 4th ed. Jonathan Borden.
Cary, Stephen. 2007. English Language Learners: Answers to Teachers' Top Ten Questions. 2nd ed. Portsmouth, NH: Heinemann.
Daniels, Harvey. 2017. The Curious Classroom: Ten Structures for Teaching with Student-Directed Inquiry. Portsmouth, NH: Heinemann.
Durlak, Joseph A., Celene E. Domitrovich, Roger P. Weissberg, and Thomas P. Gullotta. Handbook of Social Emotional Learning: Research and Practice. New York: The Guilford Press.
Echevarria, J., and A. Graves. 2007. Sheltered content instruction: Teaching English language learners with diverse abilities, 3rd ed. Boston: Allyn & Bacon
Freeman, Y. S., and D. E. Freeman. 1998. ESL/EFL Teaching: Principles for Success. Portsmouth, NH: Heinemann.
Fox, John. 1995. Finding What You Didn't Lose: Expressing Your Truth and Creativity Through Poem Making. New York, NY: Putnam.
Genesee, F., Lindholm-Leary, K., Saunders, W., and Christian, D. 2006. Educating English Language Learners. New York: Cambridge University Press.
Goldenberg, Claude. "Teaching English Language Learners: What Research Does — and Does Not — Say." American Educator, August 2008. https://www.aft.org/sites/default/files/periodicals/goldenberg.pdf.
Graves, Donald. 1990. The Reading/Writing Teacher's Companion: Discover Your Own Literacy.
Hanson-Thomas, H. (2008). Sheltered Instruction: Best Practices for ELLs in the Mainstream.
Sheltered Instruction: Retrieved from http://ritell.memberlodge.org/Resources/Documents/General%20Education%20Resources/Sheltered_Instruction_for_Mainstream%5B1%5D.pdf
Harvey, Stephanie and Anne Goudvis. Strategies That Work, 3rd edition: Teaching Comprehension for Engagement, Understanding, and Building Knowledge, Grades K-8  3rd ed. Portland, ME. 2017
Kooser, Ted. 2005. The Poetry Home Repair Manual: Practical Advice for Beginning Poets. University of Nebraska Press.
Mashburn, A.,LoCasale-Crouch, J., and Pears, K. Kindergarten Transition and Readiness: Promoting Cognitive, Social-Emotional and Self-Regulatory Development. NY: Springer. 2018.
Maslow, A. H. (1954). Motivation and personality. New York: Harper and Row. Maslow, A. H. (1962).
Minor, Cornelius. 2019. We Got This: Equity, Access, and the Quest to be Who Our Students Need Us to Be. Portsmouth, NH: Heinemann.
Newkirk, Thomas. 2014. Minds Made for Stories: How We Really Read and Write Informational and Persuasive Texts. Portsmouth, NH: Heinemann.
Pollock, David C., and Ruth E. Van Reken. Third Culture Kids: The Experience of Growing Up Among Worlds. Boston, MA: Nicholas Brealey North America.
Research and Practice Literacy Reasearch, Practice and Eveluation, 2019, 91-102. https://doi.org/10.1108/s2048-045820190000010006
Rolstad, K., Mahoney, K. and Glass, G. 2005. The big picture: A meta analysis of program effectiveness research on English Language Learners. Educational Policy 19:572-594
Rosenblatt, Louise, Language Arts (1980, 57, 386–394), https://www.oelp.org/wp-content/uploads/2016/03/Rosenblatt.pdf
Elliot, Kimberly, Nancy Frey, and Douglas Fisher. "Leading Learning through a Gradual Release of Responsibility Instructional Framework." The Gradual Release of Responsibility in Literacy Research and Practice Literacy Research, Practice and Evaluation, 2019, 91–102. https://doi.org/10.1108/s2048-045820190000010006
Rasinski, Timothy V., William H. Rupley, David D. Paige, and William Dee Nichols. "Alternative Text Types to Improve Reading Fluency for Competent to Struggling Readers." International Journal of Instruction 9, no. 1 (October 2016): 163–78. https://doi.org/10.12973/iji.2016.9113a
Rasinski, Timothy V., and Melissa Cheesman-Smith. Megabook of Fluency: Strategies and Texts to Engage All Readers. NY, NY, Scholastic. 2018
Holbrook, Sara, Michael Salinger, and Stephanie Harvey. From Striving to Thriving Writers: Strategies That Jump-Start Writing. New York: Scholastic, 2018.
Holbrook, Sara, and Michael Salinger. Outspoken!: How to Improve Writing and Speaking Skills through Poetry Performance. Portsmouth, NH: Heinemann, 2006.
Holbrook, Sara, and Michael Salinger. High Definition: Unforgettable Vocabulary-Building Strategies across Genres and Subjects. Portsmouth, NH: Heinemann, 2010.
Zacarian, Debbie. Mastering Academic Language: A Framework for Supporting Student Achievement. Thousand Oaks, CA: Corwin, 2013
Zimmerman, B., & Rasinski, T. (2012). The fluency development lesson: A model of authentic and effective fluency instruction. In T. Rasinski, C. Blachowicz, & K. Lems (Eds.) Fluency Instruction (2nd ed.). New York: Guilford.
Zins, Joseph E. Building Academic Success on Social and Emotional Learning: What Does the Research Say? New York: Teachers College Press, 2004.